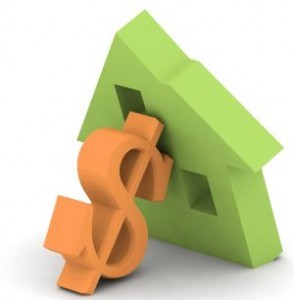 Many homeowners find themselves paying too much money in utility bills while according to them they have done whatever it takes to ensure their energy expenditure is optimized. The truth is, there are so many avenues through which energy loss takes place from inefficient systems to leakages in attics, windows and doors. One of the unlikely causes of energy loss is old or damaged entry doors.
Usually entry doors are the showpiece to a home and irrespective of the age of your house, having an elaborately curved entry door can project a different picture of your home. Unfortunately, many homeowners neglect the role the entry door plays in as far as energy conservation is concerned. Heat and air leakages can significantly contribute to losses in energy over time. The following are ways of enhancing energy performance on your entry door.
Installation of New Weatherstripping
Air infiltration courtesy of missing, damaged or improperly installed weatherstripping around the edges of your front door is one of the common ways through which energy is lost. Weatherstripping is normally placed on all the 4 sides of a door so as to seal it when it is closed with the aim of keeping out environmental hazards such as dust and rain while keeping in air and heat.
Overtime due to the opening and closing of the entry door, it may shift in its frame, become misaligned with the weatherstripping or the stripping may start wearing down hence creating a gap. The best way to test the sealing around your door is by checking for cold spots around its edges during winter. Whenever you come across a gap, you should ensure that it is fixed as soon as it is practicable. You may use adhesive foam to plug in the gaps or use felt. You may also opt for heavier duty choices such as interlocking metal stripping.
Repairing the Existing Door
Having your door repaired so that it can firmly fit in the frame and any misalignment corrected can solve the problem of leakage. Observe your door and the sounds it makes as you open and close it. For instance, if it sticks or squeaks when opened, chances are it may have shifted out of alignment and the best option is to have it repaired. In your inspection and repair process, check the caulking on the seams outside the door frame to ensure it is not rotted away.
Replacing the Door
If repairing or weatherstripping your door doesn't help and you are losing too much heat and air to the outside environment, the best way is to have it replaced. Where you can, go for doors having steel skins with foam cores and fitted with a magnetic strip that serves as weatherstripping. Consider environmental factors such as weather patterns and average temperature when replacing doors. Many doors are rated with a solar heat gain coefficient and the lower this value is, the lesser solar heat the door can capture and transmit.
Where you feel stuck or undecided, contact a HVAC professional and he will advise you on how to go about energy optimization with respect to your entry door.