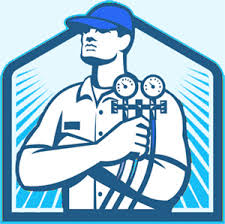 Dryer vent cleaning is a crucial part of every homeowner's maintenance checklist, but this noble task is often overlooked. In fact, dryer vent servicing is not a priority to most homeowners and this is a costly mistake. Dirty dryer vents pose a great risk to your family including fires, allergies and respiratory issues among many others. This is precisely why you need the services of experts to do the job.
Benefits of Dryer Vent Cleaning
As a new homeowner, having your dryer vent cleaned at least once per year has numerous benefits. Some of them are:
• Enhanced fire safety
• Removal of mold and other harmful contaminants from your indoor environment
• Significant energy savings
• Prolonged dryer lifespan
• Clothes dries faster
Our Dryer Vent Services
At Coral Gables Air Conditioning, we offer a plethora of dryer vent services including installation, cleaning and repair. Our certified technicians are highly and rigorously trained to offer comprehensive and quality dryer vent services. With us, you can rest assured we will deliver first class services; your satisfaction is our number one priority.
Dryer Vent Cleaning
We have invested in the state-of-the-art equipment and knowledgeable workforce to ensure you get nothing but the best. Our technicians will assess your dryer vent and develop a cleaning strategy that will remove all the debris, dirt and dust.
Dryer Vent Installation
Apart from dyer vent cleaning services, we also provide dryer vent installation to our clients. Whether you are doing a fresh installation or it is replacement, you can always count on Coral Gables Air Conditioning Repair. Our experts will provide for you topnotch installation services using recommended materials and procedures. Our dryer vent installation practice is guided by Consumer Product Safety Commission, International Residential Code, National Fire Protection Association, Underwriters Laboratory and International Mechanical Code.
Dryer Vent Repair
A faulty dryer vent does not only reduce the efficiency of the system but can also easily cause fires in your home. It is therefore of paramount importance that you call for expert services immediately you notice something unusual with your dryer vent. At Coral Gables Air Conditioning Repair, we are at your service 24/7 365 days a year. Whether it is over the weekend or at the middle of the night, we have your back covered to ensure you enjoy quality life with your family all through the year. Among the dryer vent repair services we offer are repair of line vents, replacement of missing hangers, replacement of foil or vinyl vents, and re-taping of joints.
Whether you require dryer vent installation, cleaning or repair services, we at Coral Gables Air Conditioning Repair will give you the best services and at very competitive prices. In addition, all our services come with a 100% satisfaction guarantee.
To experience our first class services, Call Us Today at 305-728-2046 or write to us an email and we will respond promptly!