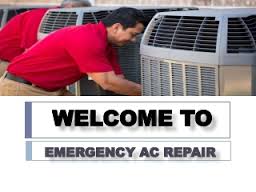 Having a swimming pool in your home is a luxury in itself because it gives you and your family an excellent environment to relax over the weekends. Having made such a great investment, it would be such a bad thing not to use it for a better portion of the year during the chillier temperatures in autumn and winter. If you want to install a pool heating system in order to enjoy your pool throughout the year, our trusted and highly skilled technicians at Coral Gables Air Conditioning Repair are at your beck and call!
Having a pool heating system will not only enable you to use your swimming pool in colder months but will also make the pool water more comfortable in the spring months as well. Choosing the right pool heating system for your pool can be complicated and that is why we are here to give you professional advice on the best system to invest in for your unique situation.
Types of Pool Heating Systems
There are different types of pool heating systems in the market each with its own pros and cons in terms of operation and cost of purchase.
Heat Pumps – Heat pumps function just like central AC heat pumps but in the reverse. Instead of taking heat from inside your house and expelling it outside, a pool heat pump gets heat from outside air and then transfers it into the pool water. The best thing with heat pumps is that they are considerably cheaper to operate compared to gas heaters. In addition, they deliver heat even at night and during rainy weather which is not possible with a solar pool heater. This makes heat pumps to provide more reliable and consistent performance throughout the year.
For optimal functioning of your heat pumps, you should always ensure they are maintained by professional pool-heating technicians like the ones in Coral Gables Air Conditioning Repair. Our services are reliable because our experts are available 24/7.
Gas Heaters – Gas pool heaters use either natural gas or propane and can provide heat quickly to your pool and at any temperature. However, the cost of operating a gas heater is very high and as such we advise that you only install a gas pool heater as a backup system to supplement either a pool heat pump or solar pool heater.
Solar Pool Heaters – This type of pool heating system is the most cost effective way to heat your swimming pool. Sun's energy is free, clean and inexhaustible making this source of energy environmental friendly. The only downside with solar pool heaters is that they cannot be used during chiller seasons like winter and on rainy days. What this means is that, if you choose to install a solar polar heater, you will be required to buy a backup heating system to be used when the weather is not friendly for it to function.
Why Choose Our Services for Your Pool Heating Needs
Coral Gables Air conditioning Repair has a fully-fledged department dedicated for pool heating installation and repair services. We offer prompt services and are available from dawn to dusk including public holidays and weekends. We are a locally-owned company with many years of experience in the industry. This means we perfectly understand your unique situation and we will customize our services to meet them at unbeatable prices. Our strong knowledge base and expertise in pool heating solutions permits us to guide you through your pool heating needs.
For more information on our pool heating services, kindly contact us at 305-728-2046 to receive your free estimate!